You'll always know what's going on with our organization.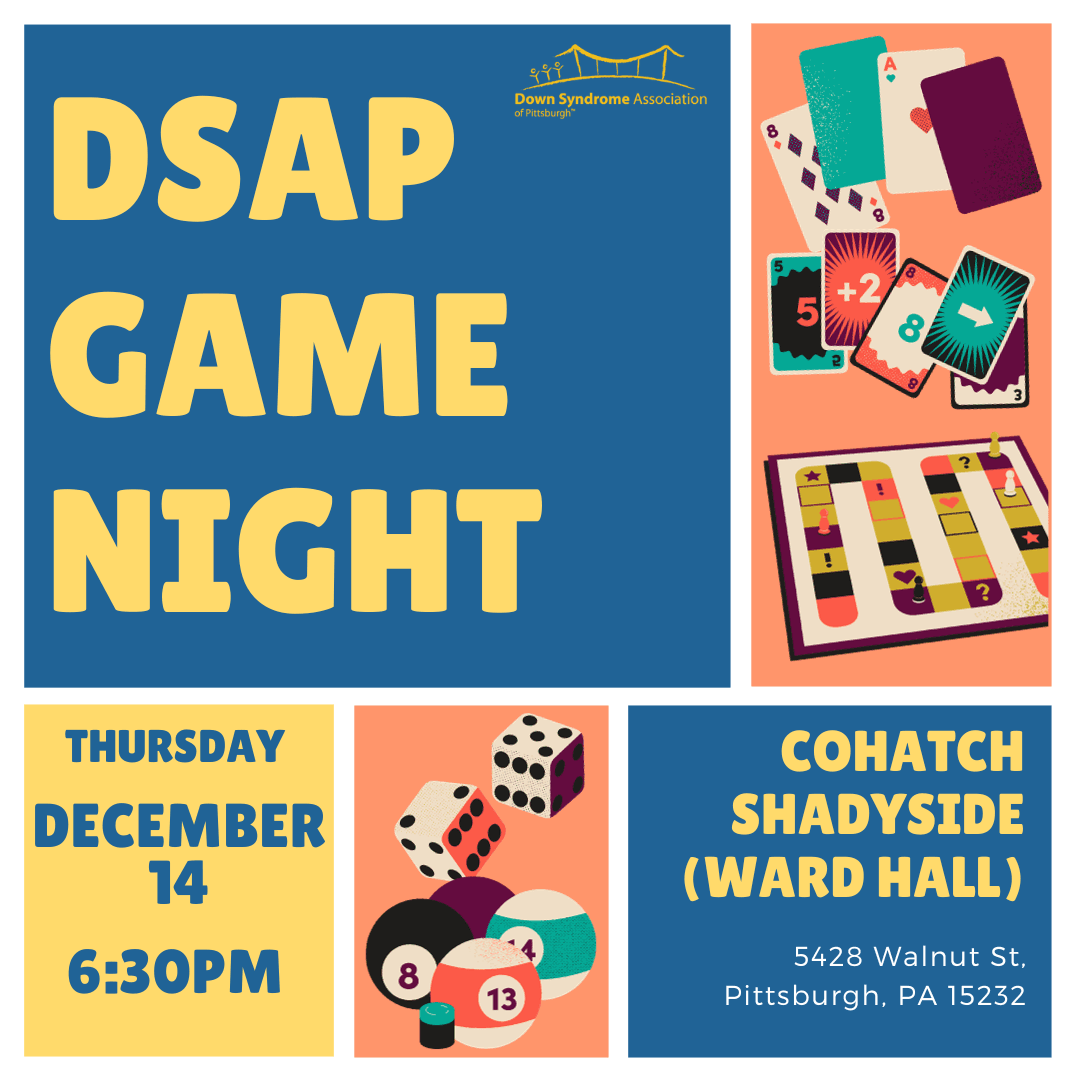 Join DSAP for a game night on the new date of Thursday, December 14 from 6:30-8pm at CoHatch Shadyside (Ward Hall)!
DSAP will provide the games, including: card and board games, bingo, trivia, charades, and holiday activities. All ages welcome!
If you have questions, please email info@dsapgh.org.