You'll always know what's going on with our organization.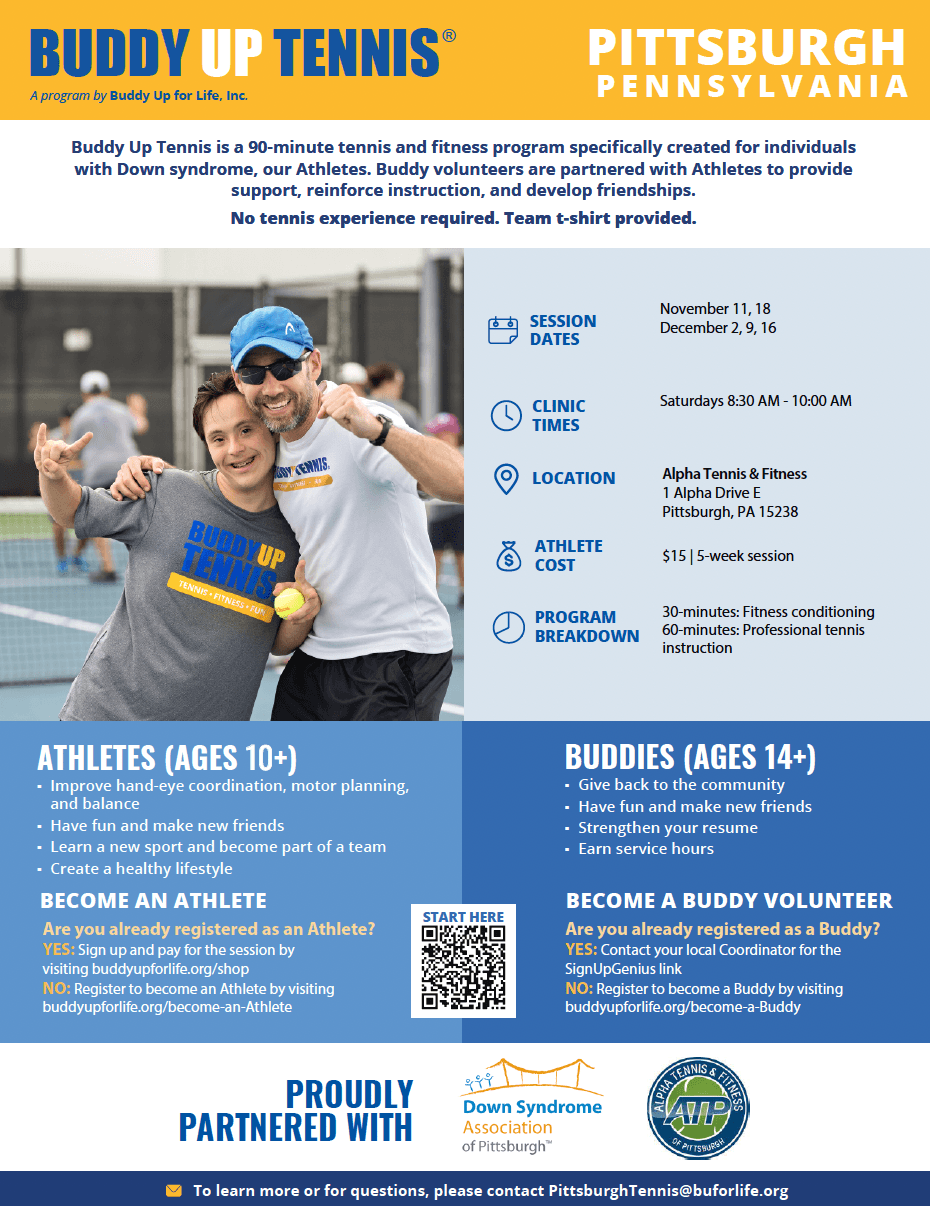 Buddy Up Tennis is a 90-minute tennis and fitness program specifically created for individuals with Down syndrome, our Athletes. Buddy volunteers are partnered with Athletes to provide support, reinforce instruction, and develop friendships. No tennis experience required. Team t-shirt provided.
This is a 4-week session for $10 total.