You'll always know what's going on with our organization.
*Mission of Mercy Pittsburgh Free Dental - Hearing - Vision Event 2023*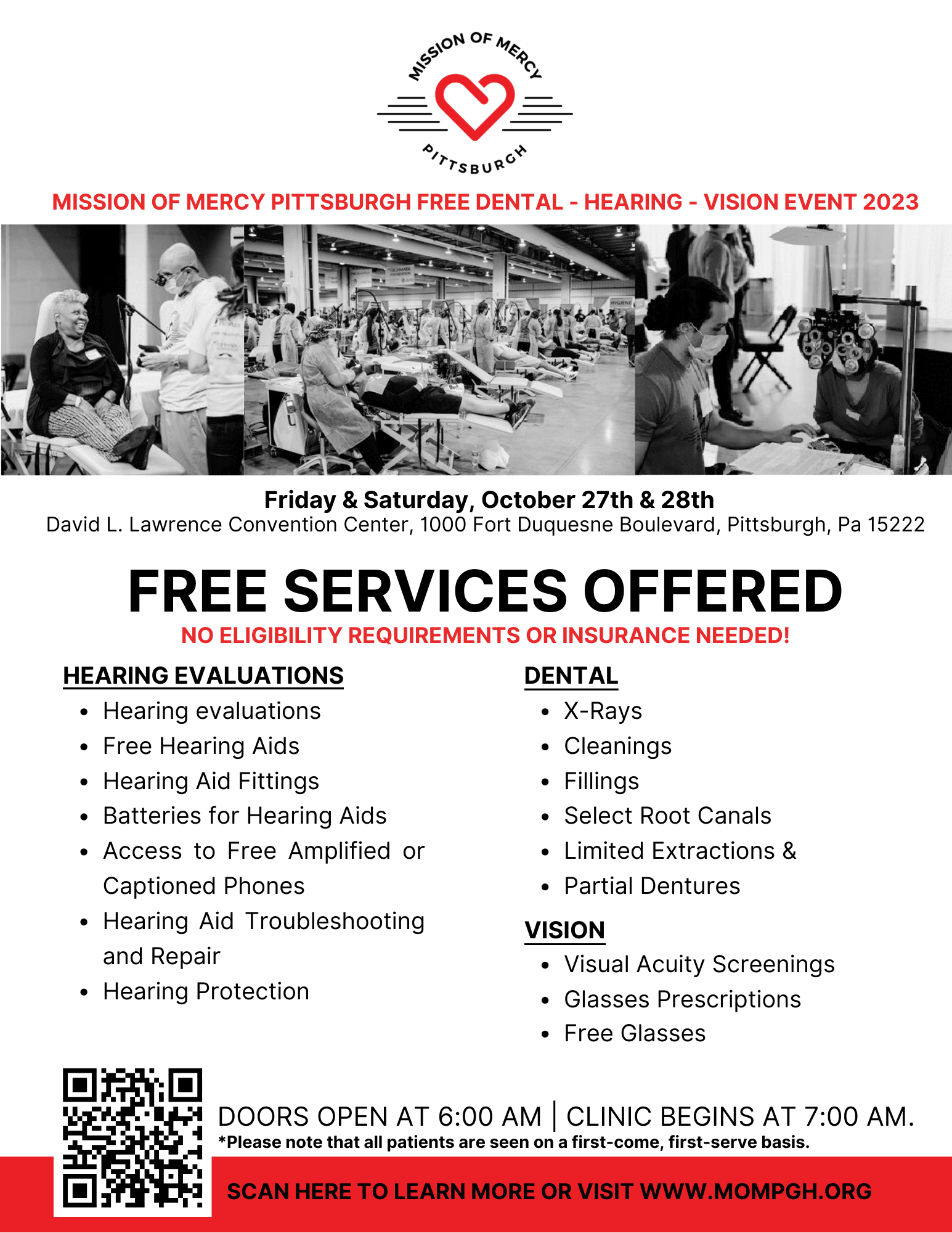 *Note - this is not a DSAP-sponsored event*
The Mission of Mercy Pittsburgh is hosting a free dental, hearing, and vision event on Friday and Saturday, October 27th at David L Lawrence Convention Center (located at 1000 Fort Duquesne Boulevard, Pittsburgh, PA 15222).
Free services offered with no eligibility requirements or insurance needed.
Services include: hearing evaluations, free hearing aids, hearing aid fittings, access to free amplified or captioned phones, hearing aid troubleshooting and repair, hearing protection, dental x-rays, cleanings, fillings, select root canals, limited extractions and partial dentures, visual acuity screenings, glasses prescriptions, and free glasses.
Doors open at 6am and clinic begins at 7am. All patients are seen on a first-come, first-serve basis. Scan the QR code or visit www.mompgh.org to learn more.