You'll always know what's going on with our organization.
DSAP Speaker Series - Special Education Alphabet Soup with Dr. Patton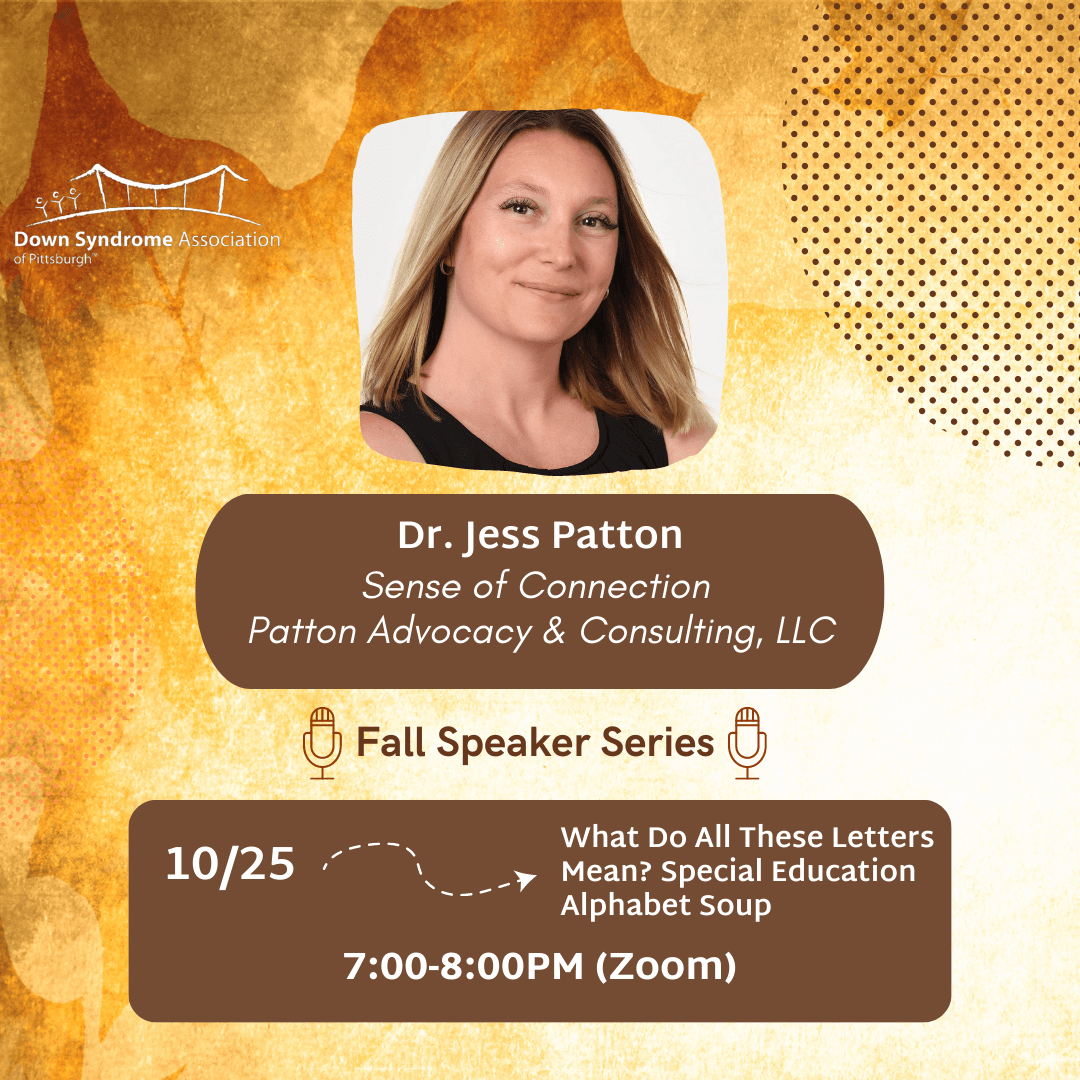 Join us for a virtual DSAP Speaker Series on Wednesday, October 25 from 7-8pm to talk about special education terminology and acronyms with our speaker Dr. Patton.
It can be very difficult to navigate the world of special education, especially as a new parent/caregiver. It seems all the wordy documentation thrown at parents/caregivers looks a lot like alphabet soup. Do you know that your child will need a NOREP after an ER, which will then drive their IEP that hopefully places them in their LRE that ultimately provides them FAPE? And by the way, did you sign the NOREP? What does all that really mean? Dr. Patton's training will help participants understand all those letters and how best to manage the associated documentation.
Dr. Jess Patton experiences the world of special needs as a parent and a professional. In addition to her twenty years in education, she is also the founder and president of Sense of Connection, a nonprofit serving the autism community, as well as the owner of Patton Advocacy & Consulting, LLC. With her extensive experience, Dr. Patton understands parenting and working with children who have special needs can be filled with the most rewarding moments intertwined with some extremely difficult struggles. Using humor and a unique flair, she enjoys sharing her story with the intention of helping other parents and professionals.
To receive the Zoom link, click the Register Now button above. When you register, you will also be able to submit questions for the speaker.