You'll always know what's going on with our organization.
Cooking Class Pop-Up with Chef Sofya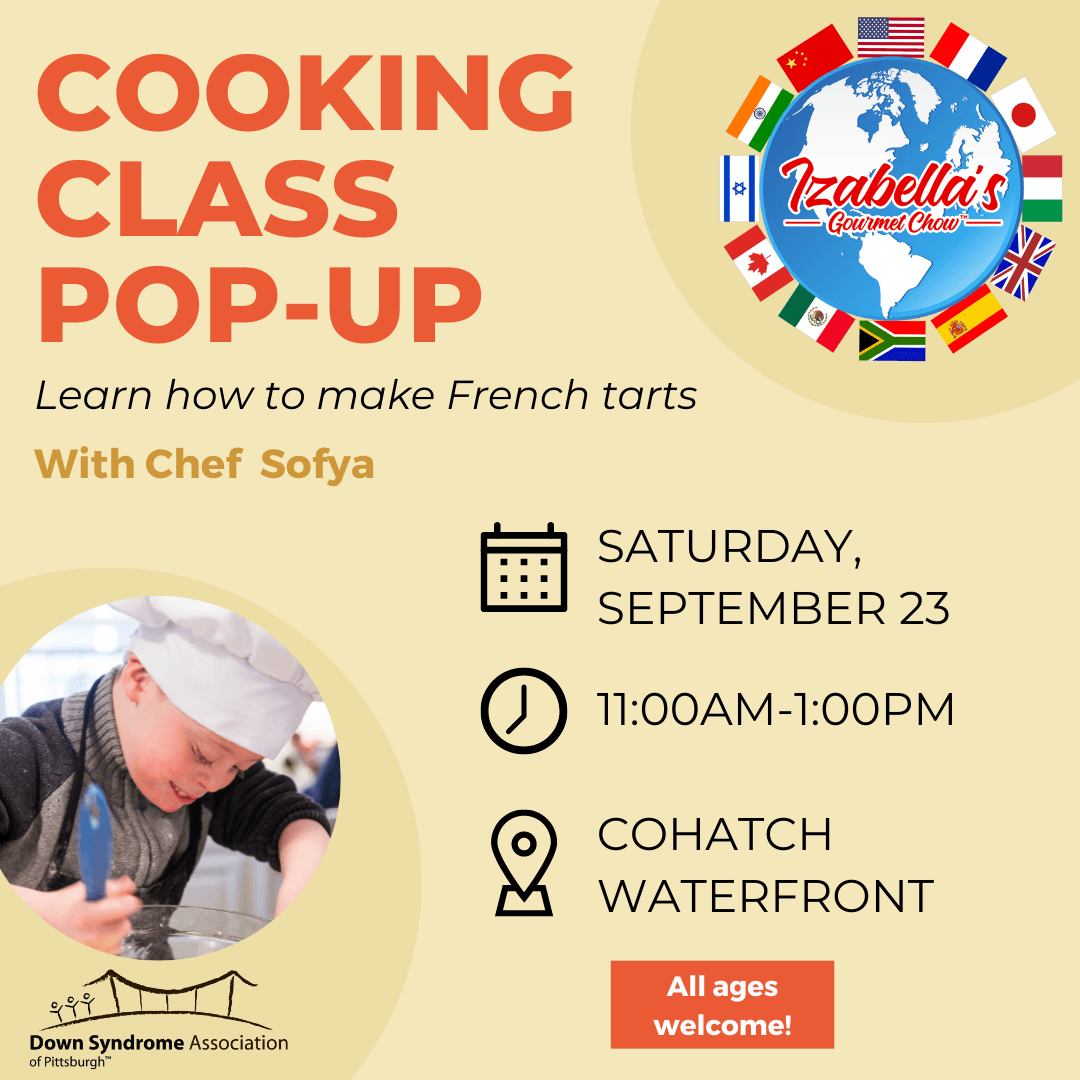 Join DSAP for the first-ever cooking class pop-up with Izabella's Gourmet Chow on Saturday, September 23 at 11am at CoHatch Waterfront (Atrium)!
Chef Sofya will instruct the class on how to make French tarts, including caramelizing bananas, and making fresh whipped cream. Each pair of participants will then get to enjoy their creation at the end of the class! All ages are welcome with no cooking experience required.
A caregiver OR sibling are welcome to participate along with the individual with Down syndrome (please note that each pair will work on making one tart together). DSAP is covering the costs, we just kindly ask that you register in advance as space is limited.
If you register and are no longer able to attend, we kindly ask that you let DSAP know at least 7 days in advance, by September 16. This event has reached capacity, so there is currently a Waitlist RSVP option. If you are on the Waitlist, you will find out the week of 9/18 if spots have become available.