You'll always know what's going on with our organization.
Cooking Class with Izabella's Gourmet Chow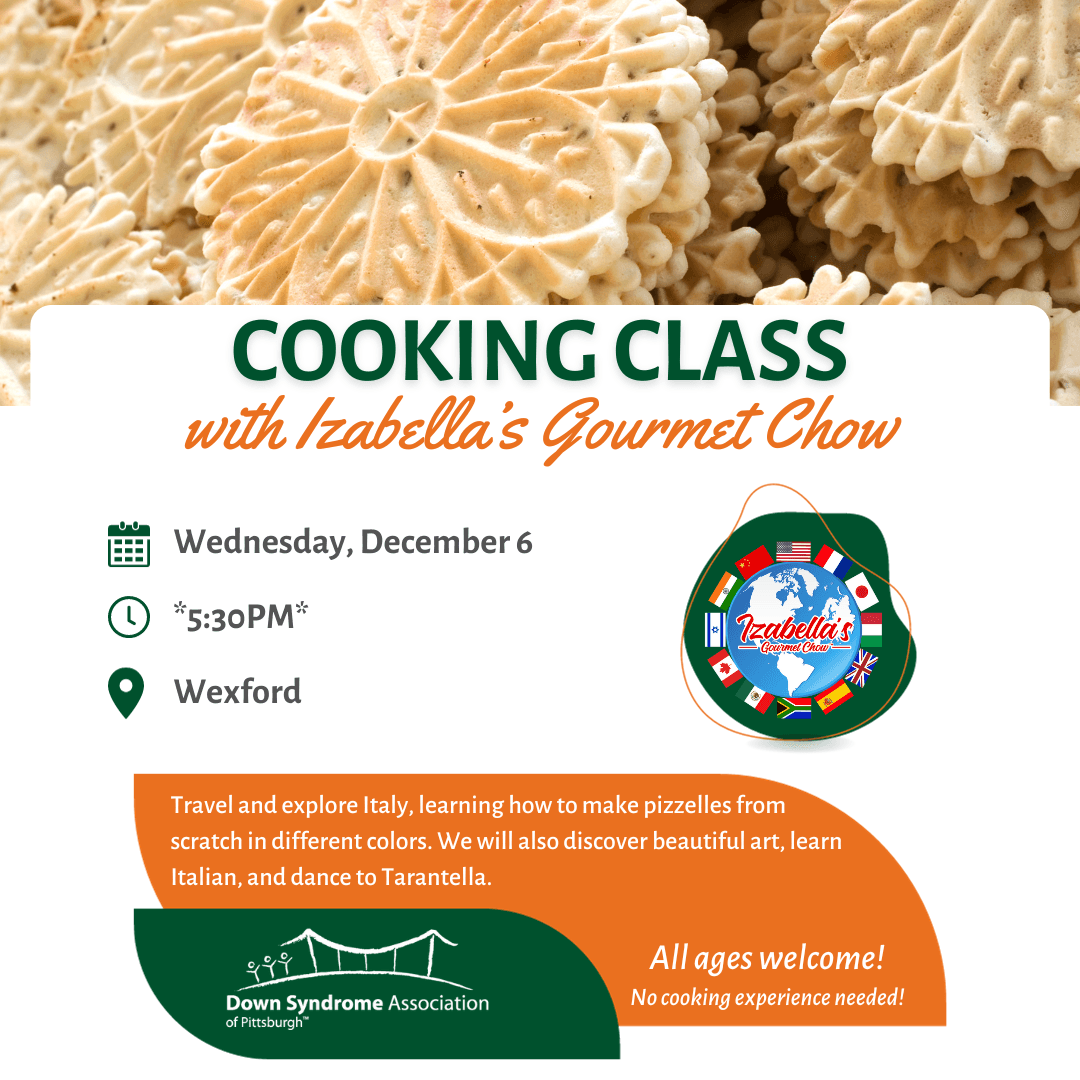 Join DSAP for another cooking class with Izabella's Gourmet Chow on Wednesday, December 6 at 5:30pm in Wexford!
Travel and explore Italy with Chef Sofya, learning how to make pizzelles from scratch in different colors. We will also discover beautiful art, learn Italian, and dance to Tarantella. All ages are welcome with no cooking experience required.
Please note that this class is for individuals with Down syndrome as space is limited. DSAP is covering the costs, we just kindly ask that you register in advance. If a gluten-free option is needed, please indicate this when registering. You will receive the address for the cooking class after registering.
If you register and are no longer able to attend, we kindly ask that you let DSAP know at least 7 days in advance, by November 29.