You'll always know what's going on with our organization.
*NDSS Webinar - Alzheimer's Disease in People with Down Syndrome: What We Know and What We Can Do About It*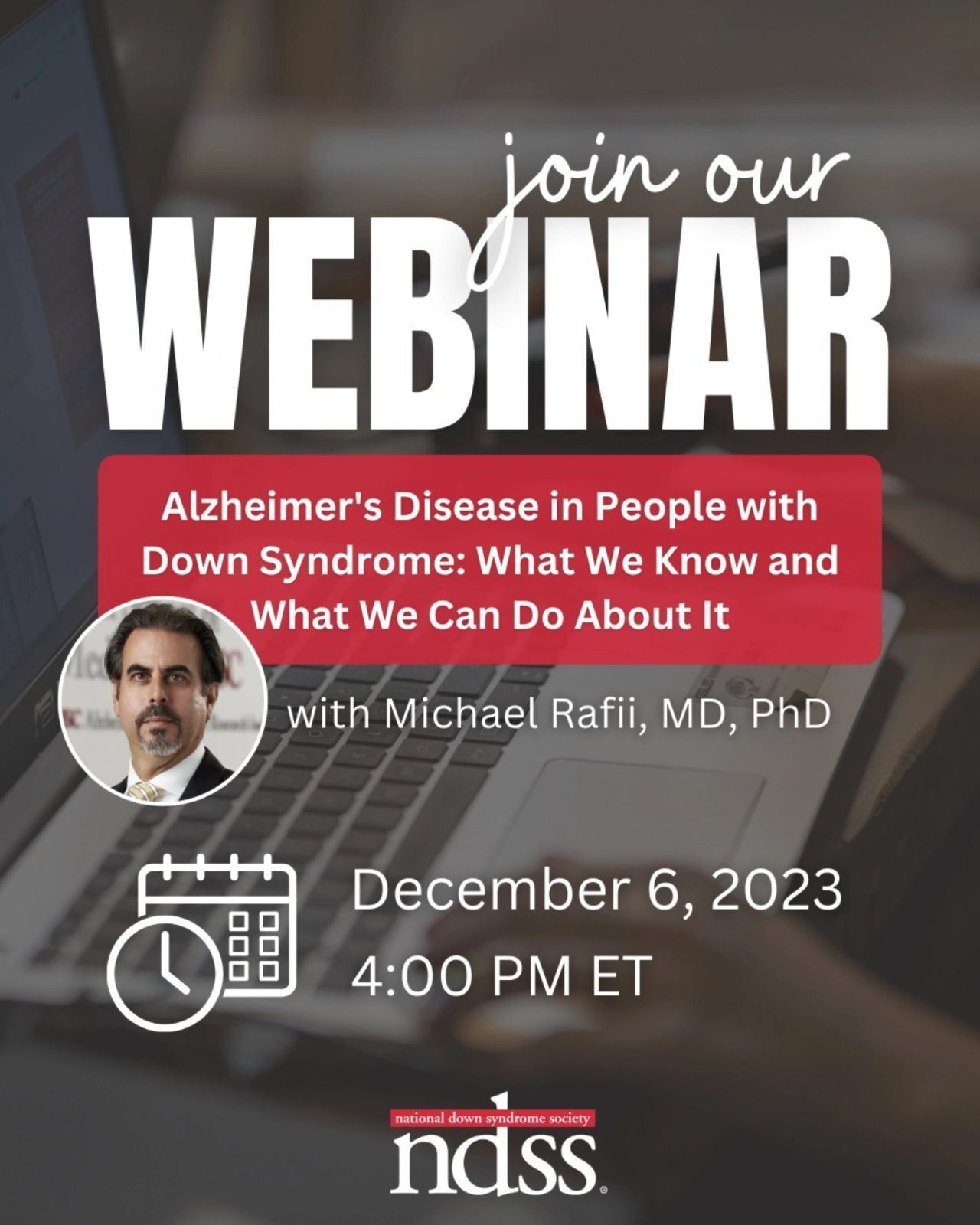 Register to join NDSS and Dr. Michael Rafii for a free webinar about Alzheimer's disease and Down Syndrome on December 6th at 4-5pm EST/1-2pm PST. In this webinar, Dr. Rafii will discuss our latest understanding of Alzheimer's disease, recent advances in diagnostic tests and treatments for Alzheimer's disease in the general population and why people with Down syndrome are at high risk for developing Alzheimer's disease. He will also discuss efforts aimed at bringing these new diagnostic tests and treatments to benefit the Down syndrome community.