You'll always know what's going on with our organization.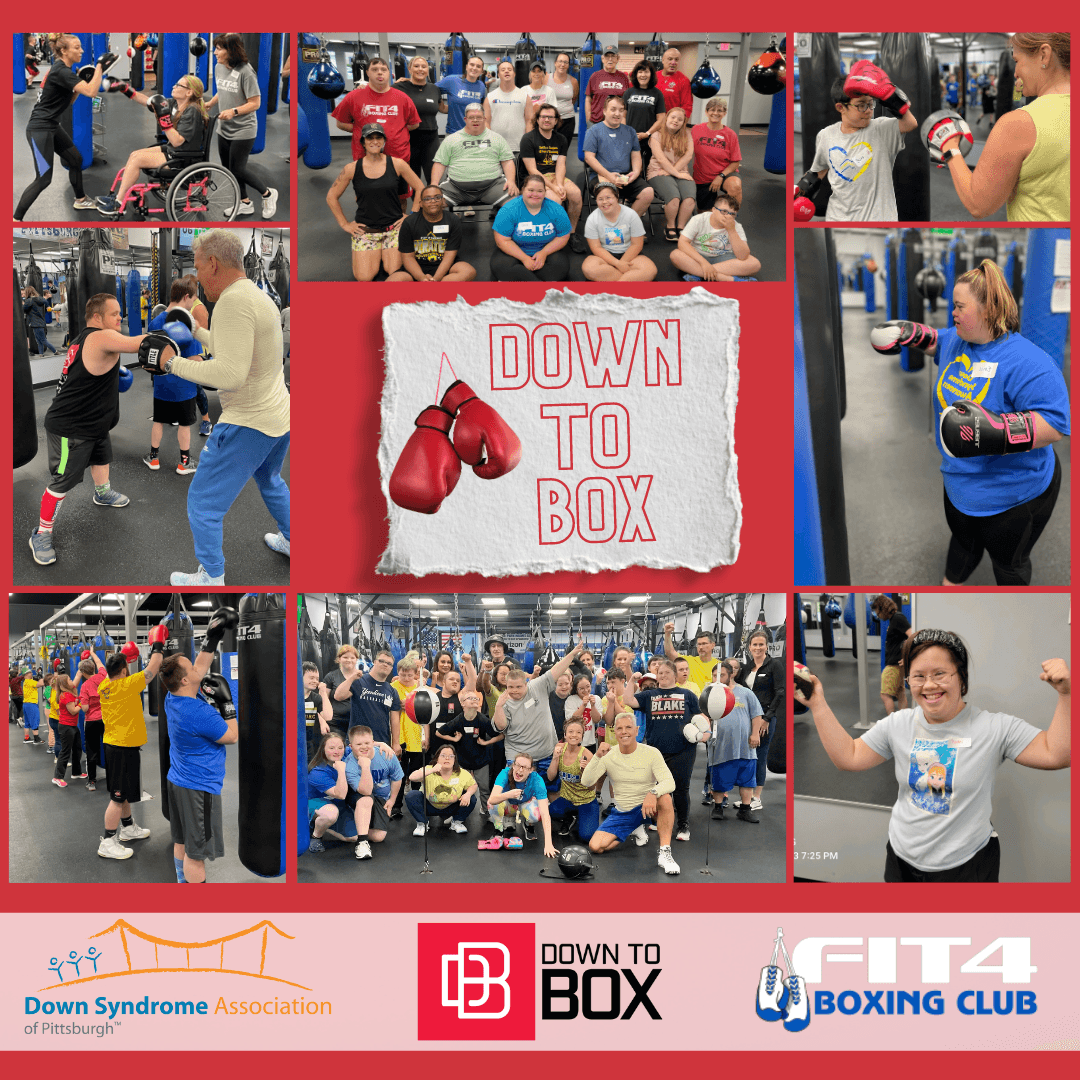 Local gym, Fit4Boxing Club has partnered with the Down Syndrome Association of Pittsburgh (DSAP), as well as a national non-profit, Down to Box to offer our fall session of our popular fitness and boxing program for individuals with Down syndrome and other intellectual/developmental disabilities. This program for teens/adults (14yrs+) begins on September 12, for a 3-month program on Tuesdays in Allison Park from 7-8pm. If your child is near this age range and is interested in the program, please reach out to Meredith at 4125659936 or email info@dsapgh.org to discuss your child's participation. The sessions are designed to build upon one another, so consistent weekly participation is strongly encouraged for the athletes' success in the program.
The price of this 3-month program is $250 per athlete. DSAP is offsetting the cost and offering it to athletes at $125. In an effort to make this program accessible to all, full or partial scholarships are available (call/text Meredith at 4125659936 or email info@dsapgh.org).
Please note that there is no class in Allison Park on 10/31 and no class in Murrysville on 11/23. To make up for the missed class, Allison Park athletes are welcome to join the Murrysville class on 11/2 and Murrysville athletes are welcome to join the Allison Park class on 11/21.