You'll always know what's going on with our organization.
DSAP Speaker Series - Advocating for Your Child: Strategies for Families with Diane Perry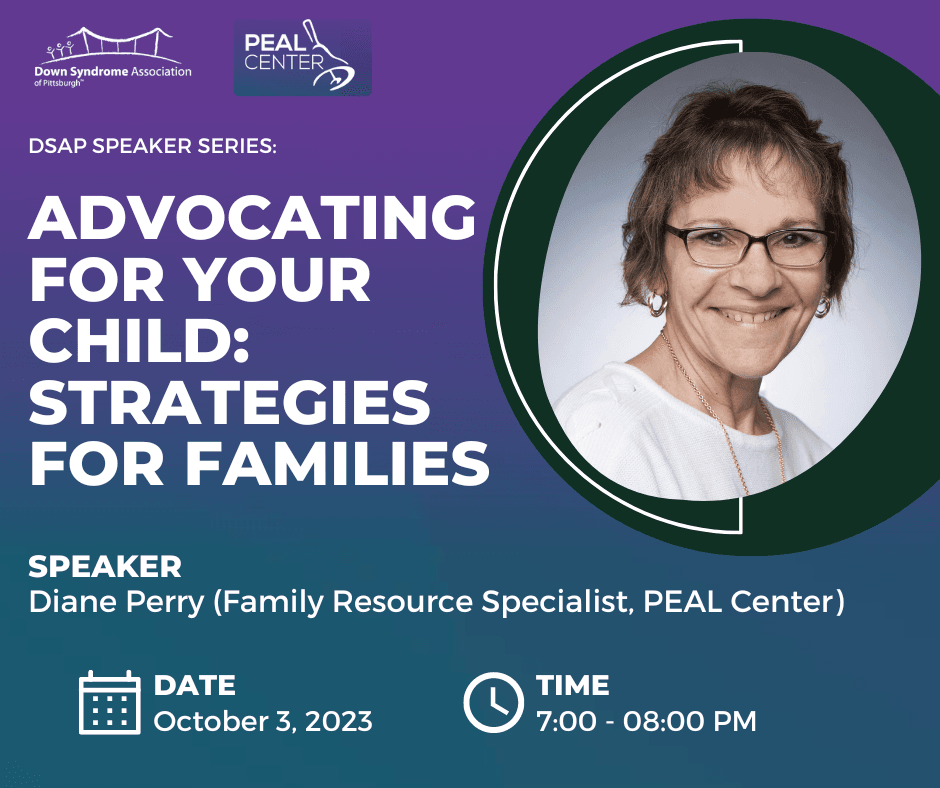 Join us for a virtual DSAP Speaker Series on Tuesday, October 3 from 7-8pm to talk about advocating for your child with an IEP in school! In this presentation, our speaker, Diane Perry, will:
-Explain the process and strategies for educational advocacy
-Discuss effective ways to collaborate with your IEP team
-Identify dispute resolution options
-Listen to your questions
Diane Perry has over twenty years of education, advocacy and family leadership under her belt. She is the Family Resource Specialist for the PEAL Center in Philadelphia. In addition to her work at PEAL, Diane serves as Vice-Chair of the State Special Education Advisory Panel. Diane's son David, 29, received special education services; he is currently attending college, working part time, and serves on 2 boards; SAU1 (Self Advocates Unites as 1) and the Sean King Fund for Inclusive Education.
To receive the Zoom link, click the Register Now button above. When you register, you will also be able to submit questions for the speaker.